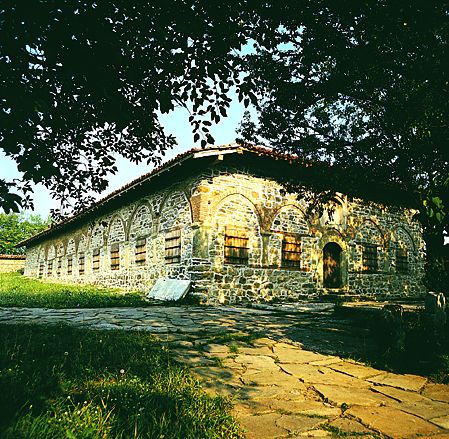 The village of Arbanassi is situated near the city of Veliko Turnovo. It was found in XV c. by settlers from the South-West parts of the Balkan Peninsula. During the Ottoman rule the village had tax privileges in return of safeguarding the pass nearby. This fact was significant for the village's future development.
In XVII-XVIII c. Arbanassi became an important trade center. Arbanassi traders had business relations and cultural contacts with Italy, Russia, Austro-Hungarian Empire, Wallahia and even India. Arbanassian people were eager to learn about the world across the borders of the Ottoman lands. And soon the first monastery schools were opened here.
Nowadays village of Arbanassi is an architectural reserve – with the old houses and wide yards, with the shops of the craftsmen. The most interesting example of typical Arbanassian Renaissance house is Konstantzalieva House, which is a museum now. A sightseeing tour of Arbanassi includes a visit of the Church of Nativity which murals are an exceptional example of Bulgarian Medieval art.