Home»News »

A Roman tomb of 4 century A.D. was excavated in Plovdiv, Bulgaria in 2012
A Roman tomb of 4 century A.D. was excavated in Plovdiv, Bulgaria in 2012
A Roman tomb of 4 century A.D. was excavated in the South Roman necropolis of Roman town of Philip polis, Plovdiv, Bulgaria in summer of 2012.
The Roman tomb has dimensions of 2 to 1 meter as the walls inside were painted with religious scenes of the bible. There had not been discovered such painted scenes in Bulgaria from this century so far.
On the opposite there are such scenes from the bible in the Roman tombs in Roma.
The religious scenes in the tomb were about the resurrection of Lazarus and a cantharis vessel with two peacocks seemed as a source of life.
The scenes were in five colors of red, white, black, dark yellow and green.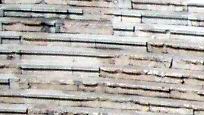 BOOK A TOUR » | BOOK A HOTEL » | BOOK A TRIP »