Home»Do you know? »

The archaeologists discovered an ornamented dagger belonging to a Western European knight en Sozopol, Bulgaria
The archaeologists discovered an ornamented dagger belonging to a Western European knight en Sozopol, Bulgaria
Bulgarian archaeologists discovered in May 2012 an ornamented dagger belonging to a Western European knight during excavations of the fortress wall at the entrance of the Black Sea town of Sozopol.
The dagger has a 20-cm blade and a richly decorated handle; it must have been dropped by a warrior, most certainly a Western European knight, during an attack on the Black Sea fortress of Sozopol back in the 14th century.
The head of the Bulgarian National History Museum of Bulgaria believes the knight's dagger ended up near Sozopol fortress wall back in 1366 AD with the troops of Amadeus IV (1334-1383 AD), Count of Savoy.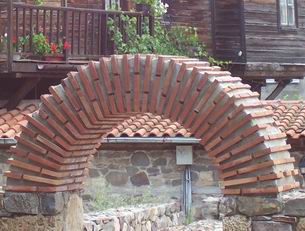 BOOK A TOUR » | BOOK A HOTEL » | BOOK A TRIP »