Home»Do you know? »

Bulgaria expects to produce 1 500 kg of rose oil in 2012
Bulgaria expects to produce 1 500 kg of rose oil in 2012
Bulgaria expects to produce 1 500 kg of rose oil in 2012, according to Nedko Nedkov, the director of the Institute of Roses and Essential Oil-Bearing Plants in Kazanlak, the Rose Valley of Bulgaria.
In an interview for the Bulgarian Telegraph Agency (BTA) in May 2012, Nedkov specified that Bulgaria's annual rose oil production was set to increase by 300 kg from 2011.
The rose picking season started on May 24 and it would end on June 15, 2012.
Bulgaria has a total of 36 000 000 square meters of rose gardens.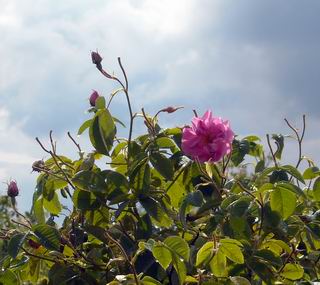 BOOK A TOUR » | BOOK A HOTEL » | BOOK A TRIP »