Home»Do you know? »

225 bronze coins of 4 century B.C. was dug out in Sozopol, Bulgaria
225 bronze coins of 4 century B.C. was dug out in Sozopol, Bulgaria
A clay pot with 225 bronze coins of 4 century B.C. was dug out 19 of June 2012 in Sozopol, Bulgaria.
The symbol sea ship anchor from the Greek town of Apollonia, Sozopol is on the first side and the same God Apollo – the Saint of the town of Apollonia - was on the other side of the coin.
The archaeologists believed these coins were rear as they had not been used in merchant's turnover.
The coins were treasure but not a death payment habit.
The coins were made in Apollonia and they were not obolus.
Charon is the ferryman of Hades who carries souls of the newly deceased across the rivers Styx and Acheron that divided the world of the living from the world of the dead.
An obolus or danake was a coin to pay Charon for passage.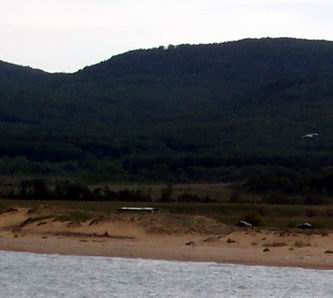 BOOK A TOUR » | BOOK A HOTEL » | BOOK A TRIP »