Home»Do you know? »

A fibula agrafa of 3 c. in Perperikon, Bulgaria
A fibula agrafa of 3 c. in Perperikon, Bulgaria
An ancient fibula agrafa – old clip jewelry of 3 century has been dug out at Perperikon, Bulgaria in 2011. The fibula jewelry was put on the left shoulder to keep the dress of ancient noble ladies.
Twelve small stars were put in the glass. Each star had twelve rays.
So the ancient noble lady that wearied the clip agrafa wearied also a small sky on her shoulder.

The fibula agrafa was jewelry for special holidays dress and ceremonies.
The fibula agrafa from Perperikon was made of bronze with glass in the center.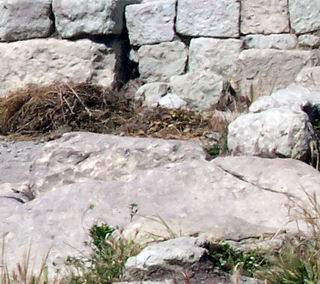 BOOK A TOUR » | BOOK A HOTEL » | BOOK A TRIP »