Home»Do you know? »

A coin of 10 century at Preslav, Bulgaria
A coin of 10 century at Preslav, Bulgaria
A copper coin of 10 century was dug out at Great Preslav, an old capital of Bulgaria in 2009. The only two coins in the world like this one are at the British Museum in London and the Hermitage in Saint Petersburg in Russia.
All three coins were dug out at the Balkans at the lands of the old Empire of Byzantium or East Roman Empire. On the front side of the coin there is the face of Byzantine Emperor Roman Lakapin with a beard and a crown
and on the back side of the coin there is a cross of the type of Golgotha. It is said that this coin is the first trial simple of the matrices of coins as it showed the right elements and signs.
The coin is in the History museum on Sofia for further experts' works in May 2012.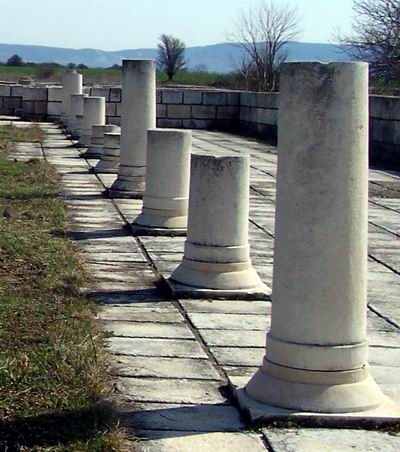 BOOK A TOUR » | BOOK A HOTEL » | BOOK A TRIP »