Home»Do you know? »

The cultural tour of Bulgaria was put for the first time in the US National Geographic Traveler in 2012
The cultural tour of Bulgaria was put for the first time in the US National Geographic Traveler in 2012
The cultural tour of Bulgaria was put for the first time in the US National Geographic Traveler magazine's annual "50 Tours of a Lifetime" on 12 of April 2012. The cultural tour of Bulgaria 2012 has been named as
"The Cultural Splendors of Bulgaria: Art, Wine, and Traditions."
The cultural tour of Bulgaria has duration of 12 days.
The National Geographic Traveler magazine has 7.5 million readers worldwide.

The tour offers visits of the oldest in Europe Neolith dwellings in Stara Zagora of 6,000 years B.C., The Thracian Tomb of Kazanlak of 4 century B.C., the Rila monastery of 10 century, Boyana Church Sofia with famous fresco of 13 century as most of them
are sites of World Cultural Heritage of UNESCO in Bulgaria.
The cultural tour of Bulgaria includes also wine degustation, tasting of banitza sweet bread local dish, old way of making home bread pitka and other wine and dine events.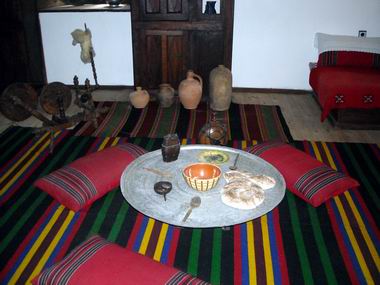 BOOK A TOUR » | BOOK A HOTEL » | BOOK A TRIP »