Home»Do you know? »

Bulgaria is the the cheapest destination for tours to Bulgaria for Britons in 2012
Bulgaria is the the cheapest destination for tours to Bulgaria for Britons in 2012
Bulgaria is the the cheapest destination for tours to Bulgaria for Britons, the cost index from Post Office Travel Money revealed on 23 April 2012.
A basket of 10 typical tours items - including beer, sun-cream and a three-course meal - costing just GBP 42.79 in the Balkan country, 4 per cent less than last year.
The second least-expensive destination was Turkey where the items at the resort of Marmaris cost GBP 54.22 – a decrease by 22 per cent compared with 2011 prices.
The third place goes to Portugal of GBP 56.46.

The pound is currently stronger than many rival currencies and Britons will receive as much as 14 per cent more cash for their summer 2012 trips to Europe compared with last year, according to the survey.
"Resort prices and currency exchange rates are always changing, so it is worth doing some research to check the latest position before booking a holiday.
It is also worth considering how you plan to spend your holiday cash," Post Office Travel Money head Andrew Brown has commented, as cited by The Daily Mail.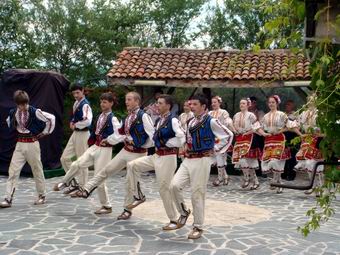 BOOK A TOUR » | BOOK A HOTEL » | BOOK A TRIP »