Home»Do you know? »

The Explanation of the Gospels' by Theophylact en the National Museum of History in Sofia, Bulgaria
The Explanation of the Gospels' by Theophylact en the National Museum of History in Sofia, Bulgaria
The National Museum of History in Sofia, Bulgaria received in February 2012 a valuable new entry, an incunabulum book that has not been kept by any of the Bulgarian libraries so far.
It is The Explanation of the Gospels' by Theophylact, Archbishop of Ochrid.
The book was published in Paris in 1542.

Theophylact was born in 1090 in Greece, but tied his life to the Bulgarian nation, because he was appointed archbishop of Ochrid.
At that time the Byzantine emperor Basil II, named the Bulgar-Slayer, founded an autocephalous Bulgarian archbishopric in 1018, which encompassed all the bishoprics of the Bulgarian Patriarchy in Moesia and Macedonia.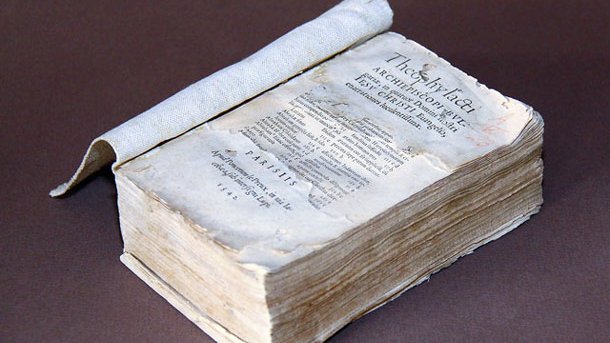 BOOK A TOUR » | BOOK A HOTEL » | BOOK A TRIP »