Home»Do you know? »

Bulgaria was ranked as the fourth best value break of 2012 in UK Post Office holiday barometer
Bulgaria was ranked as the fourth best value break of 2012 in UK Post Office holiday barometer
Bulgaria was ranked as the fourth best value break of 2012 in UK Post Office holiday barometer on 25 of February 2012.
A cup of coffee costs as little as GBP 0.96 in Bulgaria, while a three-course evening meal for two adults (including a bottle of house wine) in local restaurant averaged at GBP 24.04.
The annual Post Office Worldwide Holiday Costs Barometer monitors the price of eight popular tourist items in 40 holiday destinations worldwide – including dinner for two, light refreshments and sun cream.
Sri Lanka and Spain came out on top as the cheapest overseas holidays.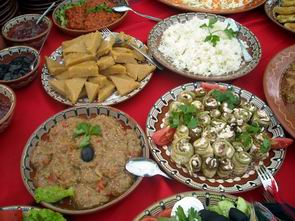 BOOK A TOUR » | BOOK A HOTEL » | BOOK A TRIP »