Home»Do you know? »

The tourism forum Vacation and Spa Expo has started in Sofia, Bulgaria
The tourism forum Vacation and Spa Expo has started in Sofia, Bulgaria
Bulgaria's oldest international tourism forum for tour operators and tourist's agents named Vacation and Spa Expo has started in Inter Expo Center on Tzarigradsko shose Blvd. in Sofia.
The 29th edition of the 2012 Vacation and Spa Expo was opened on 16 of February 2012 by Bulgarian Minister of Economy, Energy, and Tourism Traicho Traikov together with a number of foreign diplomats and investors.
"The combination of beautiful nature plus sea and skiing is no longer enough for the sustainable development of image of the Bulgaria brand," Traikov stated at the opening of the expo.
"Today we are focusing on a sustainable concept for four seasons, with a great variety of alternative relaxation and travel options, and attractions – cultural tourism, spa, balneal and wellness tourism, rural tourism,
adventure, golf, wine-tasting and gourmet tourism. All of this can see as a marketing portfolio at the 29the edition of the Vacation and Spa Expo," the minister explained.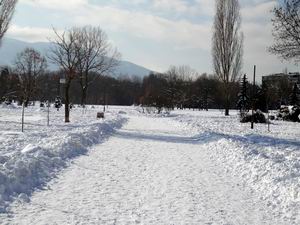 BOOK A TOUR » | BOOK A HOTEL » | BOOK A TRIP »