Home»Do you know? »

God of wine Dionysus at the Roman town of Augusta Traiana in Stara Zagora, Bulgaria
God of wine Dionysus at the Roman town of Augusta Traiana in Stara Zagora, Bulgaria
Roman mosaic of the Greek god of wine and ecstasy Dionysus and two dancing women was discovered on the floor of a Roman building of 3 century A.D.
at the ruins of the ancient Roman town of Augusta Traiana in Stara Zagora, Bulgaria as Nova TV Channel reported on 5 of October 2011.
Dionysus was the god of the grape harvest, winemaking and wine, of ritual madness and ecstasy in Greek mythology who was also called Bacchus from the Romans.
The Roman mosaic will be exposed for the tourists of tours of Bulgaria at the local history museum.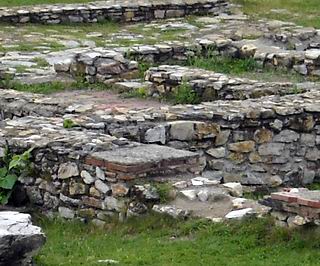 BOOK A TOUR » | BOOK A HOTEL » | BOOK A TRIP »