Home»Do you know? »

DiVino.Taste wine forum in Sofia on 19 of November 2011 as an expo of 200 Bulgarian wines
DiVino.Taste wine forum in Sofia on 19 of November 2011 as an expo of 200 Bulgarian wines
The DiVino.Taste wine forum was held in Sofia on 19 of November 2011 as an expo of 200 Bulgarian wines from 37 winemakers and wine cellars.
The Minister of Economy, Energy and Tourism said that wine is also part of tourism package of Bulgaria and gives it diversification and image with foreign visitors being impressed by the quality of Bulgarian cuisine and wine.
The Minister points out that gourmet and wine tourism are among the most prospective forms of tourism for Bulgaria, especially when they are combined with other forms of specialized tourism
such as SPA, golf, visits to historical sites, eco-tourism and others.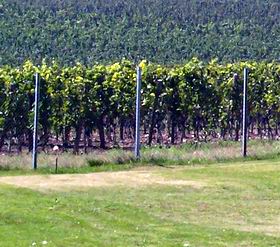 BOOK A TOUR » | BOOK A HOTEL » | BOOK A TRIP »