Home»Do you know? »

Bulgarian-American team has been making a movie film about Roman gate of the Roman town of Serdika
Bulgarian-American team has been making a movie film about Roman gate of the Roman town of Serdika
Bulgarian-American team has been making a movie film about the excavation of the archaeologists in the center of the Bulgarian capital Sofia in October 2011.
The archaeologists in Bulgaria work in excavations of ruins at the site of the Western Roman gate of the ancient Roman town of Serdika.
The excavations near the Western Roman port began for the second time after the archaeologists dug there from 1975 to 1980.
The experts found ruins of the fortress wall from the time of Emperor Marcus Aurelius and his son Commodus among the ruins of the Roman town of Serdika.
The inscriptions give confidence to the archaeologists to date back the ruins to the period from the second half of II century.
Another U.S. film named "West Gate of the Eastern Roman Empire" about the Roman city of Serdika has brought thousands of extra tourists in tours in Sofia, Bulgaria.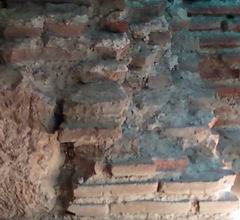 BOOK A TOUR » | BOOK A HOTEL » | BOOK A TRIP »