Home»Do you know? »

A sacrificial pyre of old Thracian tribes has been found at Starossel, Bulgaria
A sacrificial pyre of old Thracian tribes has been found at Starossel, Bulgaria
A sacrificial pyre of old Thracian tribes has been found at the Thracian sanctuary Starossel, Hissarya, Bulgaria. The old Thracians left there the gifts for the goddess Hestia.
Mr. Ivan Gutev, the mayor of Hissarya, hoped to see more tourists at Hissarya of tours in Bulgaria.
The mayor of Hissarya estimated that about 100,000 tourists visited Starossel per year since its finding in year 2000.

The archaeologists of Bulgaria concluded at a special scientific conference that sacrificial pyre burnt later than 358 BC.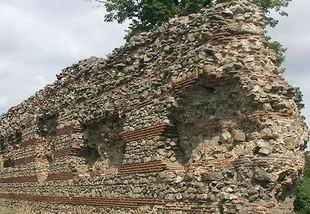 BOOK A TOUR » | BOOK A HOTEL » | BOOK A TRIP »