Home»Do you know? »

The oldest settlement in Europe in Bulgaria
The oldest settlement in Europe in Bulgaria
Bulgarian archaeologists discovered on 4 of June 2011 near the village of Yunatsite in the southern Pazardzhik Region of Bulgaria the oldest settlement in Europe.
According to Yavor Boyadzhiev, Head of the joined Bulgarian-Greek expedition, the find relates to a civilization that existed 6 800 years ago on Bulgarian land, much older than the Mycenaean one.
The archaeologists discovered walls, the door of a large settlement and a ditch with a platform aimed to protect the dwelling from enemy attacks.
The settlement covered an area of 100 000 square meters with its most prominent inhabitants living inside the fortress wall.
The archeologist further found the skeletons of a male and a female, right near the door, and scores of clay dishes near the ditch.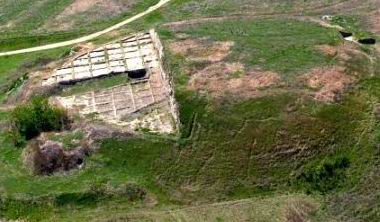 BOOK A TOUR » | BOOK A HOTEL » | BOOK A TRIP »