Home»Do you know? »

An ancient temple of Greek goddess Demeter and her daughter goddess Persephone in Sozopol
An ancient temple of Greek goddess Demeter and her daughter goddess Persephone in Sozopol
The archaeologists discovered in May 2011 the ruins of an ancient temple of Greek goddess Demeter and her daughter goddess Persephone in Sozopol, Bulgaria.
There were ancient statuettes and painted ceramic vessels those were found there.
The ruins were found near the place of ancient monastery Saint Apostles and 20 000 Martyrs.

Sozopol was a Greek town named as Appolonia dated back as 7 century BC.
Near Sozopol is Nessebar - a Greek town known as Mesembria of 6 century BC.
Nessebar is situated on a peninsula and it bears evidence of occupation by a variety of different civilisations. UNESCO included Nesebar in its list of World Heritage Sites in 1983.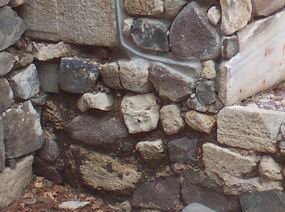 BOOK A TOUR » | BOOK A HOTEL » | BOOK A TRIP »