Home»Do you know? »

The tours in Bulgaria become fashionable in 2011
The tours in Bulgaria become fashionable in 2011
Bild, the German newspaper, wrote about tourism in Bulgaria on 15 of June 2011. Julia Witt, the journalist from Bild, wrote an article about the attractions for the tourists at the costal resorts at the Black Sea side of Bulgaria.
There are a lot of surprises of the cuisine of Bulgaria, historical monuments and cultural events and a certain amount of luxury conditions.
The tourists have to try at the restaurant the typical Bulgarian dishes of Shopska salad with tomatoes, cucumbers, onion, and white cheese, fish on grill and more.
It is said that the Bulgarians drink the local strong fruit alcohol named Rakia by big glasses at the same beginning of the dinner.
The tours of Bulgaria tried to get rid of the image of a cheap destination for the tourists. The conditions for the tourists in Bulgaria offer more than beaches and merry night parties with cheap alcohol.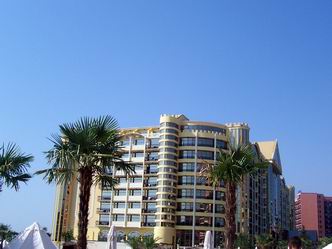 BOOK A TOUR » | BOOK A HOTEL » | BOOK A TRIP »