Home»Do you know? »

Ban Ki-moon, the UN Secretary-General, arrives in Sofia, Bulgaria
Ban Ki-moon, the UN Secretary-General, arrives in Sofia, Bulgaria
Ban Ki-moon, the UN Secretary-General, arrives in Sofia, Bulgaria on 5 of May 2011.
While he is in Sofia, the Bulgarian capital, Ban Ki-moon will also address the Sofia Platform, a conference bringing together politicians, NGOs, journalists and experts to discuss the experiences of Central and Eastern Europe since 1989 and this year's developments in North Africa and the Middle East.
The UN Secretary-General is also scheduled to address students and NGO representatives at the University of Sofia.
Before being appointed Secretary-General of the UN Ban Ki-moon was Foreign Affairs Minister of South Korea.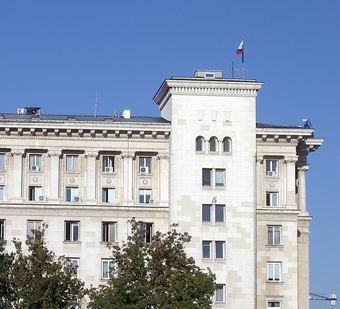 BOOK A TOUR » | BOOK A HOTEL » | BOOK A TRIP »