Home»Do you know? »

Bulgarian Prime Minister in Japan in January 2011
Bulgarian Prime Minister in Japan in January 2011
22-26 January 2011, Bulgarian PM Boyko Borissov was on a formal visit to Japan. Japanese Premier Naoto Kan said during the visit that after Bulgaria's accession to the EU, Japanese- Bulgarian relations need to be strengthened since the two countrie
Bulgaria, on its part, aspires to have as good economic relations with Japan as its political ones, Mr. Borissov said. Boosting economic relations was Bulgaria's major goal and therefore the Bulgarian delegation held meetings with a number of businesses.
Bulgaria has shown readiness to cooperate in agriculture, greenhouse gases trading, as well as investments in industrial technologies, renewable energy sources and nuclear power.
Mr. Borissov voiced his hopes that Japanese companies would invest in the Bulgarian sea and river ports on the basis of concession.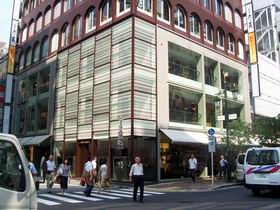 BOOK A TOUR » | BOOK A HOTEL » | BOOK A TRIP »