Home»Do you know? »

Travel trade show ITB Berlin 2011
Travel trade show ITB Berlin 2011
The world's leading travel trade show ITB is in Berlin, Germany from 9 till 13 of March, 2011.
The incoming tour operators in Bulgaria, among them also Vegena travel Ltd., the Bulgarian Black Sea summer resorts Dyuni and Albena, the municipalities of Sofia, Plovdiv and Varna and hotel chains are among the participants.
The Bulgarian stand in the Hall 3.2 covers an area of 429 square meters and the main focus of the presentation will be cultural tourism. However, visitors will also be presented to other types of tourism – historical, wine, spa, religious and others.
The tourists for tours to Bulgaria meet at the Stand 101 in the Hall 3.2 the staffer of Vegena Travel Ltd. at the Bulgarian stand of world's leading travel trade show ITB Berlin in Germany.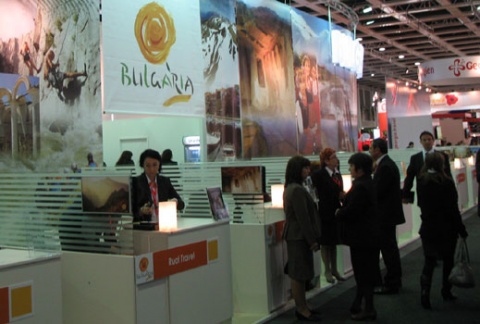 BOOK A TOUR » | BOOK A HOTEL » | BOOK A TRIP »