Home»Do you know? »

The exhibition Bulgarian archaeology 2011
The exhibition Bulgarian archaeology 2011
The traditional exhibition Bulgarian archaeology 2011 will present the most interesting finds of Bulgarian archeologists in the Archeology Museum in Sofia Bulgaria.
Two necropolises were newly discovered near the village of Baley, Northwestern Bulgaria and Nessebar on the Black sea.
Antiquity was also well presented in the archeological investigations in Bulgaria in 2010.

Among the finds was a Thracian residence on the top of Kozi Gramadi, Central Bulgaria, a trade centre called Pistiros near Maritsa River, old ruins in the centre of Sofia, etc.
The most successful find was a reliquary on the Island of Saint Ivan near the town of Sozopol.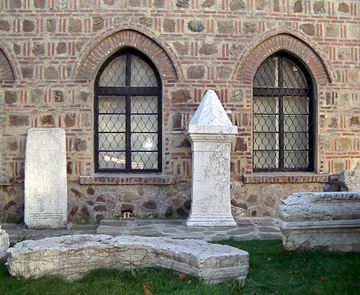 BOOK A TOUR » | BOOK A HOTEL » | BOOK A TRIP »