Home»Do you know? »

A village of 7,000 years near Burgas, Bulgaria
A village of 7,000 years near Burgas, Bulgaria
The archeologists have found the oldest village in the region of Burgas, Bulgaria as it was dated as 7,000 years old. The old mud of soil has space of 6,000 square meters.
The archeologists found 2.5 meters deep in the soil more than 250 objects from the old history. Among them is the oldest copper awl stiletto with handle of horn, a clay prism of four sides with sings and religious rituals clay vessel without bottom.
These objects were dated back as late neolith and early halkolith period of old history.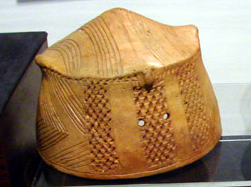 BOOK A TOUR » | BOOK A HOTEL » | BOOK A TRIP »