Home»Do you know? »

The archaeologists found a residence of 4 century BC
The archaeologists found a residence of 4 century BC
The archaeologists found a residence of ancient rulers of Thrace of 4 century BC.
The residence is located near the spa center and town Hissar, near the famous valey of roses of Bulgaria.
Dr. Ivan Hristov, the Deputy Director of the National History Museum of Bulgaria, believed the construction of the old Thracian residence have been started by
the Thracian ruler Cotys I (384 BC - 359 BC), and it was developed of the Odrysian kings Amatokos II (359 BC - 351 BC) and Teres II (351 BC - 342 BC).
Teres II is the last Thracian king who fought against Philip II of Macedon (359 BC - 336 BC), the father of Alexander the Great.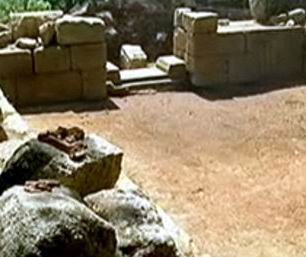 BOOK A TOUR » | BOOK A HOTEL » | BOOK A TRIP »