Home»Do you know? »

The latest archaeological discoveries in Bulgaria in 2009
The latest archaeological discoveries in Bulgaria in 2009
A new exhibition, entitled "Bulgarian Archaeology 2009" opened on February 16, 2010 till 1 of May, 2010 in the Bulgarian National Archaeological Museum and Institute of the Bulgarian Academy of Sciences.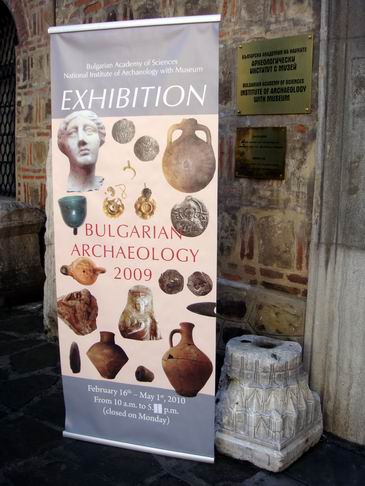 The latest archaeological discoveries in 2009 from 46 out of 383 sites are on display in the museum. The exhibition includes exponents from the collections of the Archaeological Museum in Sofia and 29 other Bulgarian museums.
Chronologically made, the exhibition includes exponents from prehistoric times, the Antiquity and Middle Ages. The tourists of tours in Bulgaria can visit this exhibition from 10:00 till 17:00 at the Archaeological Museum in Sofia at the Alexander Battenberg square, 2 Saborna Street.
BOOK A TOUR » | BOOK A HOTEL » | BOOK A TRIP »